Quarterly Newsletter - January 2020!
January is National Human Trafficking Awareness Month
Although it is our intention to increase awareness of human trafficking throughout the year, this month in particular is a time to educate ourselves and acknowledge the existence and prevalence of human trafficking.
More importantly, to not only to educate and acknowledge, but to get involved by donating, volunteering, and to reach out if you or a loved one are suffering.
The U.S. National Human Trafficking Hotline provides survivors of human trafficking with vital support and options to get help and stay safe. These options may include connecting callers with emergency shelter, transportation, trauma counselors, local law enforcement, or a range of other services and support. The National Hotline has handled 51,919 cases since 2007, comprising one of the largest publicly available data sets on human trafficking in the United States.
These numbers only represents contacts made to the National Hotline in the United States— and not the full scope or prevalence of human trafficking. The data in this document are based on analyses as of July 30, 2019. "Contacts" made to the National Hotline include phone calls, texts, web chats, web forms, and emails.
Methods of contacting the Hotline in 2018
PHONE CALLS: 28,335
TEXTS: 5,197
WEB-FORMS: 4,034
WEB CHATS: 1,566
EMAILS: 1,956
TOTAL CONTACTS = 41,088
Statistics taken from Polaris website
A big shout out to all those who have "liked" our Facebook page and/or posts; as well as those who have shared a post or two! We have surpassed the 700 likes! Thank you to all of you!
DON'T FORGET TO SIGN UP ON OUR WEBSITE WWW.SISTERSINSHELTER.COM WITH YOUR EMAIL ADDRESS, SO YOU WILL ALWAYS BE INFORMED OF SISTERS IN SHELTER HAPPENINGS!!
Warning Signs
Someone May be a Victim of
Human Trafficking
*Signs of physical abuse; burn marks, bruises, cuts
*Unexplained absences from class/work/etc.
*Less appropriately dressed than before
*Sexualized behavior
*Overly tired/fatigued
*Withdrawn, depressed, distracted, or "checked out"
*New tattoos (branding)
*Older boyfriend or new friends differing in lifestyle
*Avoiding eye contact
*Living at place of employment
*Working long hours
*Not speaking for themselves
*This list is NOT all-inclusive, as other signs may be exhibited or the person may not exhibit these signs.
Warning Signs
Someone May be a Trafficker
*Jealous/Controlling/Violent
*Significantly older than female companion
*Encourages illegal activities
*Buys expensive gifts/owns expensive items
*Vague about his/her profession
*Pushy or demanding about sex
*Encourages inappropriate sexual behavior
*This list is NOT all-inclusive, as other signs may be exhibited or the person may not exhibit these signs.
Director's Corner
As Sisters in Shelter continues to grow and thrive in our community, January is the perfect month to be able to thank and acknowledge all of those who are following our progress by becoming involved with our Facebook, website, and volunteering with us directly. It is the perfect month because January is Human Trafficking Awareness Month. It is with your dedication and generosity to organizations such as ourselves that we are able to bring increased awareness to the victims and the issue of one of the fastest growing criminal industries – the use of human beings as tools for the traffickers for making money.
Sisters in Shelter will be hosting multiple fundraising events including a Board Face-Off Fundraiser, spaghetti dinner, and other activities as we continue preparing to reopen our shelter to victims of human trafficking and continue our work with those individuals faced with human trafficking and domestic violence. Sign up on our website www.sistersinshelter.com with your email address and continue following Sisters in Shelter on Facebook to learn more and get involved!
Happy New Year!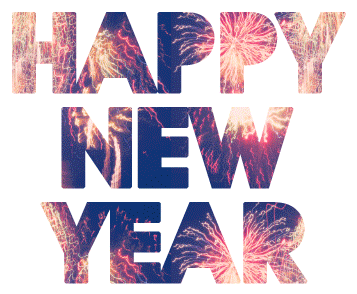 Kjirsten Chevalier
Executive Director
Do you have any resolutions? Are you able to keep your resolutions, once you have made them?